UX Design The Heart of Software Development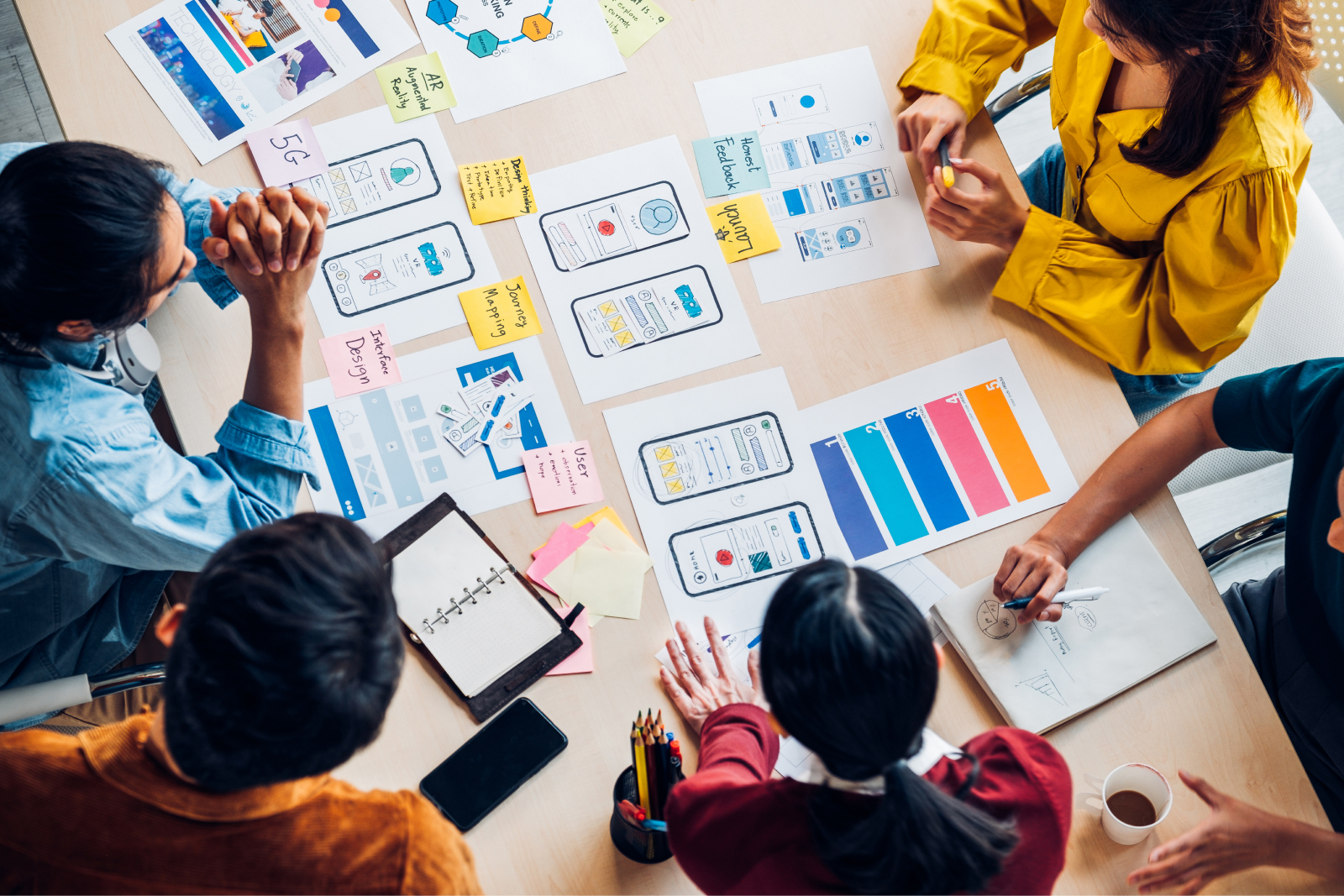 We're excited to announce the Leaner MVP Fall Release 2023, a collection of features we're releasing today or shipped over the last few weeks.
Log in with Google for clients
Have you ever left an application or platform frustrated because you can't find the information you're looking for? You're not the only one with this problem. So you decide to build your own product. The best way to solve this problem is to develop a UX design process. UX includes more than pretty colors, buttons and wireframes. Design is actually only one of the 5 main components of UX: psychology, usability, design, copywriting, and analysis.
UX design is closely related to the high-level business strategy, the process of UX design has a significant amount of science behind it. It typically involves research, testing, and analysis. UX design usually follows a standard process:
• Research
• Define
• Ideate
• Prototype
• Test
• Repeat
In order to optimize your UX strategy and increase the value of your efforts industry reports suggests asking yourself the following questions:
• Do you have a senior design leader with real authority?
• Are you continuously reviewing your metrics?
• Are designers working with the right people in the organization?
• Do you really understand what motivates your customers?
• How can you speed up your processes?
While the user expectations and needs are constantly growing, setting the bar high for new products and having a good UX strategy is an important aspect of the business. Proper UX design has a major impact on the business ROI and plays a significant role in the software
product development process in general, contributing to the creation of a more consistent, relevant and overall higher quality software product.
Many organizations don't prioritize good UX. Often times executives prefer focusing on the immediate value instead of laying a foundation for the future success. According to industry experience, every dollar spent on UX can bring up to $100 in revenue.



Set up a Progressive Web App (PWA) on you mobile or tablet device if you want to more easily use the Leaner MVP  (internal user experience) on the go. Note that while this makes the experience of accessing the Leaner MVP better on Android or iOS, our PWA doesn't yet have push notifications. To install the PWA, follow the device-specific instructions here. Reduce the costs of managing requirements manually
Request a demo to accelerate your software and product development process