AI-Powered Solutions for any industry
Ensure the success of your next software, applications, and configurations projects with our AI powered requirements gathering
Develop the right project for your customers, teams and organizations by using our four-step process that automates and simplifies the lengthy business analysis process.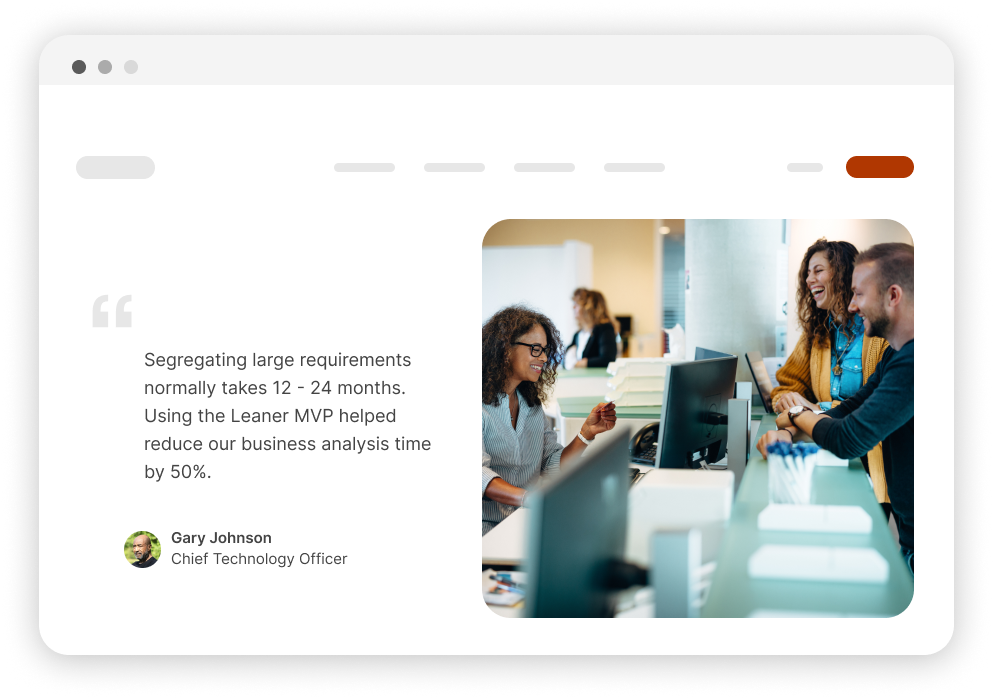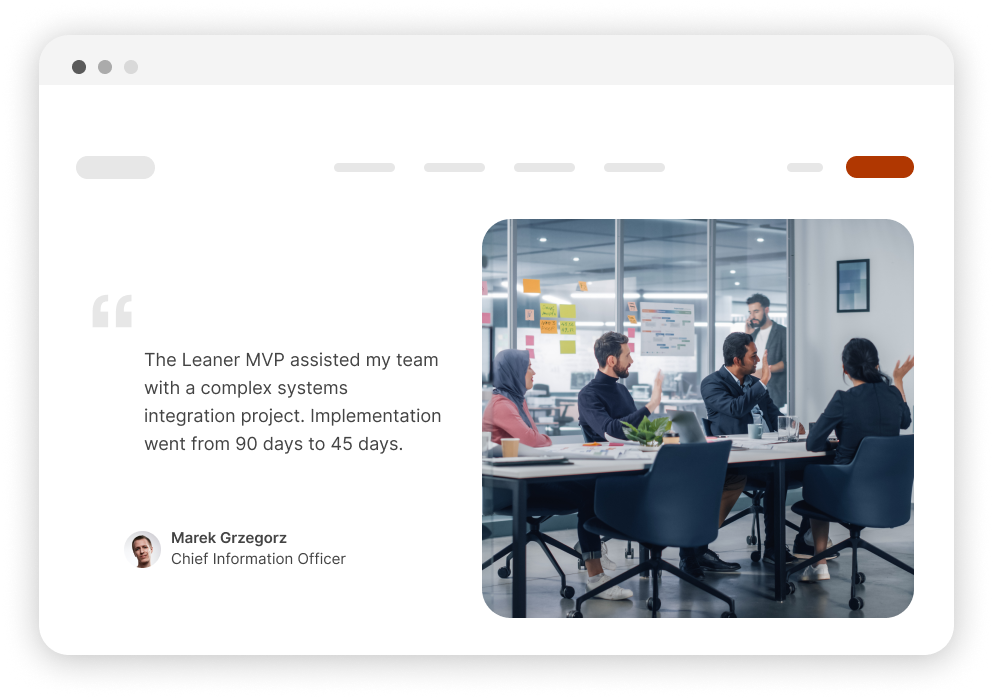 Create best in class local, state and federal organizations
Whether you're looking to update legacy systems to keep them secure from malicious attacks, updating payment systems and request for information, or ensuring skill and knowledge gaps are captured. Using The Leaner MVP will encourage innovation, manage complexities across business units and reduce the cost associated with managing requirements manually.
Improve your donor experiences and engagement levels
Use the Leaner MVP as a tool to help you define and automate processes to reduce human error and increase ROI for your organization internally and externally.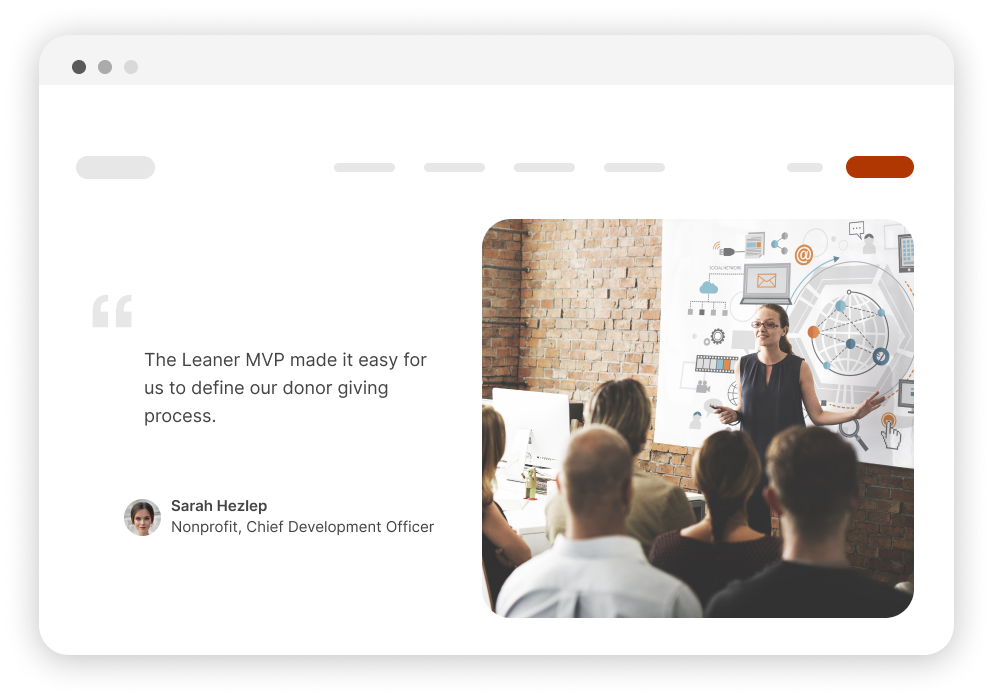 The result is a multi-discipline, natural language solution to work
across business units.



Agile solutions to complex problems, end-to-end

business analysis, visualization of wireframe

requirements.
Reduce the costs of managing requirements manually
Request a demo to accelerate your software and product development process