We're Committed to Protecting Your Data
The Leaner MVP is a secure AI-powered tool. Security is at the core of The Leaner MVP. Our commitment to data privacy and security is embedded in every part of our business. Amazon Web Services (AWS) helps us develop and evolve security, identity, and compliance. Security is our top priority.
The Leaner MVP is architected on AWS' secure global cloud infrastructure and is backed by a set of 100+ cloud security tools.
We take the security of your data very seriously and provide multiple layers of protection for the information you trust to The Leaner MVP. We build privacy into everything we do. It's not an afterthought. It's how we choose to treat, and respect, our customers on a daily basis.
If you delete a file from your Requirements Library it will be permanently destroyed. There is no way for us to retrieve it.
The Leaner MVP is SOC 2 compliant. We use AWS to continuously monitor 100+ internal security controls across the organization against the highest possible standards. Automated alerts and evidence collection allow The Leaner MVP to confidently prove its security and compliance posture any day of the year.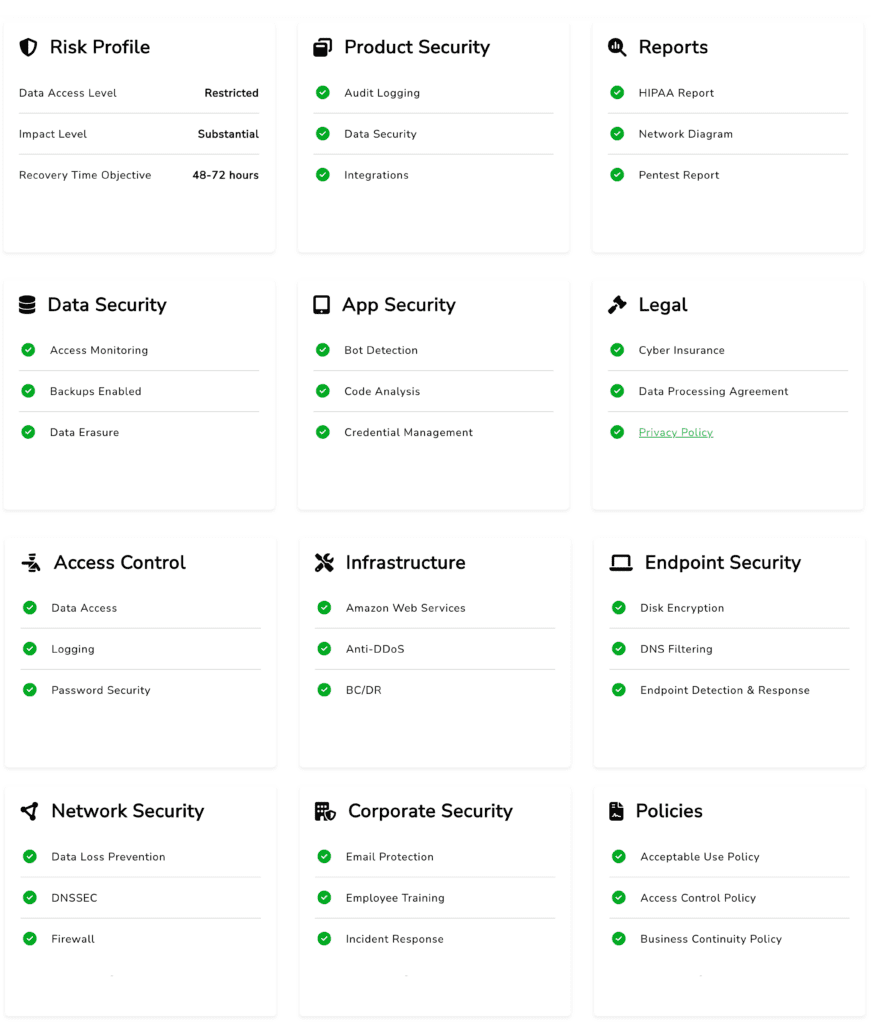 Reduce the costs of managing requirements manually
Request a demo to accelerate your software and product development process